Commercial- ADA Pool Lift Compliance Required
March 15, 2012
---
Click here to visit our Commercial Services and Construction
Safety & Compliance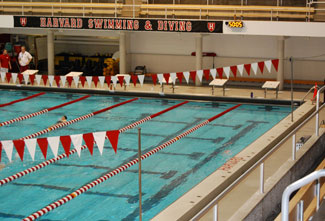 Certified Pool Operator
Chemicals Sales & Delivery
Commercial Services
Safety & Compliance:
Don't wait until the last minute and you are stuck running around getting all your supplies just before the health inspector arrives!
The experts at Central Pools are here to advise you on what products and equipment you need in order to ensure compliance with the Mass state Health Code.  We have a Certified Pool Operator instructor on staff to help solve any compliance issues you may have.
Some of the compliance products we carry include:
Lifeguard safety equipment
Depth markers
First Aid Kits
Testing kits & Reagents
Safety signage
Life rings, buoys , Ropes & Floats
---
Certified Pool / Spa Operator Course (CPO)
Call to book for the next class: 508-879-6660
Central Pools offers CPO Certification for commercial pool and spa operators. The certification course if offered periodically throughout the year
General Information about the CPO® Certification Program
The CPO® certification program requires participation in a two-day class (14-16 hours) taught by a certified instructor followed by a written exam on the second day.
The CPO® course is a nationally recognized certification for Commercial Pool and Spa Operators and is required in over 26 states.
The CPO® certification program includes pool and spa chemistry, testing, treatment, filtration, maintenance, automatic feeding equipment, state health codes.
The CPO® certification program requires an open book written examination
The CPO® certification is valid five years
What Are the Benefits of the CPO® Certification Program?
Proven educational tool
Widely accepted by local and state authorities
Covers topics necessary for pool operators including a section for local and state codes
Comprehensive handbook
All courses are taught by NSPF® certified instructors
The CPO® certification is recognized nationally and internationally
Gives participants a better understanding of the operator's role in pool care and management.
The certification is valid for 5 years and then must be renewed.
Certification:
Candidates scoring 75 percent on the written final exam will receive certification valid for five years and be registered with the National Swimming Pool Foundation.
Topics to be covered:
Water chemistry
Pool calculations
Pool management
Spas
Energy management
Disease & accident prevention
Water testing & adjustment
Filtration and recirculation
Registration Fee: $280.00

We accept cancellations made 10 days before the class. Any cancellations or no shows after that date will forfeit their registration fee
---
Bulk Liquid Chlorine and Chemical Delivery:
Our service department specializes in liquid chlorine delivery to virtually any location in eastern and central MA. Delivering liquid chlorine to commercial swimming pool facilities ranging from summer camps, health clubs, YMCA's, universities, municipal water and sewerage plants.  All of our drivers are commercially licensed to transport liquids and hazardous materials. The trucks are 27 foot long ten-wheelers which allow the trucks to fit into tight access areas. We deliver in quantities from 50- 2400 gallons and are able to pump a distance of 200 feet.

We also deliver and carry a full line of swimming pool chemicals and testing reagents.

Our chemical line includes:
Portable chlorine and acid containers from 5-15 gallons
Water balance chemicals ( liquid and dry)
Sanitizers
Cleaning chemicals
Specialty chemicals
Filter media
Test Supply kits and reagents