Vinyl Liner Replacement:
Now Add Wedding Cake Style Steps to Your Existing Pool!
---
Central Pools is a Massachusetts vinyl liner pool contractor that specializes in in-ground vinyl liner replacements offering over 30 different liner patterns from Premier and Loop-Loc. These vinyl liners are designed to be able to withstand harsh weather and strong ultraviolet rays. Each liner is manufactured custom to your swimming pool ensuring a perfect fit. Now, you don't just have to replace your liner...you can also add steps! We offer a number of vinyl covered step options.
Our liners are available with upgraded 27mil strength
All vinyl liners come standard with non-skid texture on steps and benches that matches the liner pattern
Ultra-Seam technology allows vitually no visible seams on your pool floor
Our swimming pool vinyl liners are specially treated with fugicide to inhibit algea and bacteria growth
Vinyl Liner Colors & Patterns:
Click the vinyl liner samples below for enlarged view of liner patterns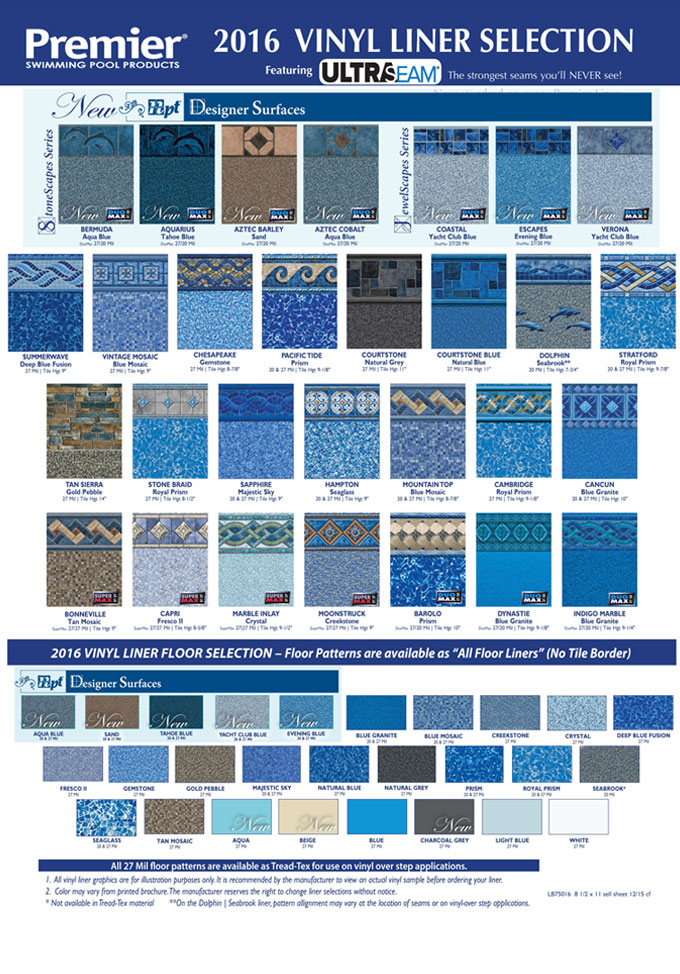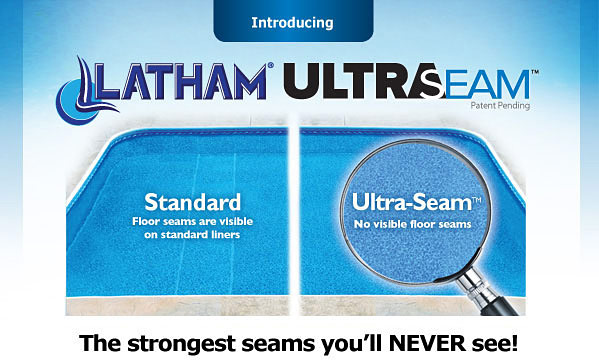 Pool Steps for Vinyl Liner Pools
Need to add or replace a set of steps?
Have us install a wedding cake style step...
Adds form an functionality to old and new pools
Raised tread pattern for slip resistant finish
Totally non-corrosive, non-abrasive
Fits all vinyl liner pools - polymer, steel, wood, concrete, and fiberglass
25-year warranty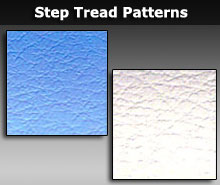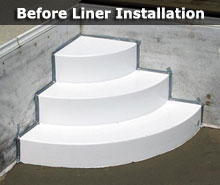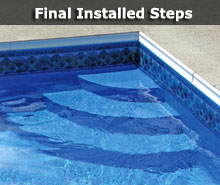 Pool steps are available in 8 models
180° straight
90° corner
8' 6"
9'
10'
11'
6" radius cover
2' radius cover
Vinyl Liner Replacement Process: